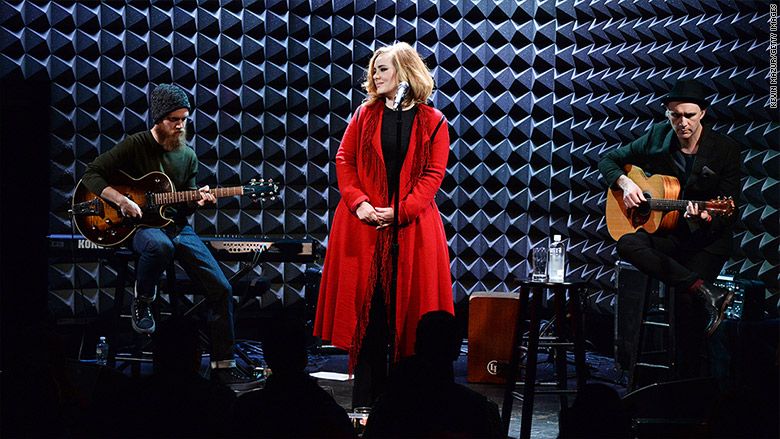 The only thing that can outmatch Adele's voice is her sales.
The singer's latest album, "25," surpassed 3 million in U.S. sales on Wednesday, according to Nielsen Music — a sales-week threshold that is completely unheard of for the music industry.
The big numbers easily smashed the sales-week record held by *NSYNC's "No Strings Attached," which sold 2.4 million in 2000.
Adele blew through projections that had her week totals at 2.8 million to 2.9 million.
Her number could grow even larger seeing that Nielsen Music tracks sales to end of day Thursday.
The week's final numbers will be reported on Sunday.
Related: Adele's '25' breaks single week sales record
The sales streak comes at a time when the music industry is fragmented, streaming music services are catching on, and album sales have been slowing down.
Adele has been at the center of the streaming music debate when she held "25, which was released last Friday, from streaming music services like Apple Music and Spotify.
The numbers also come one year after Taylor Swift's "1989" — which some music industry observers argued could be the last platinum album ever.
Related: Adele kills it on 'The Tonight Show' with Jimmy Fallon
Adele's fans had
Article source: http://rss.cnn.com/c/35493/f/676931/s/4bd676cc/sc/27/l/0Lmoney0Bcnn0N0C20A150C110C270Cmedia0Cadele0Esales0E30Emillion0E250Cindex0Bhtml0Dsection0Fmoney0Ilatest/story01.htm