The SP was down about 0.3% in mid-morning trading. The Dow was down more than 100 points, or 0.7%.
A 4% drop In Visa (V), which has the biggest weighting in the Dow, weighed down the blue chips.
The Nasdaq fell too, largely due to a more than 11% drop in Amazon (AMZN, Tech30) following its latest earnings.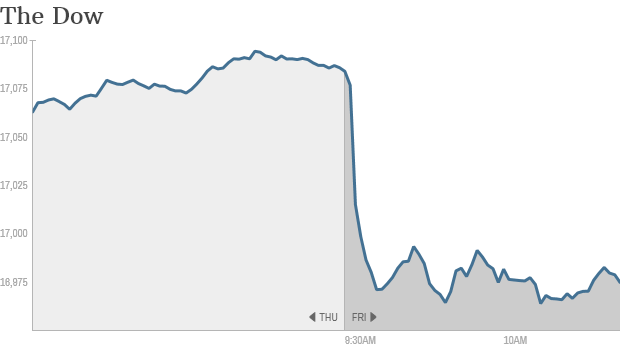 Here's what you need to know.
Amazonian drought: Amazon's sales jumped more than 20% but it also reported a $123 million loss. Some investors may be growing tired of Amazon's long history of quarters where it loses more than expected due to big

Article source: http://rss.cnn.com/~r/rss/money_latest/~3/LIDmqIW7ikA/index.html