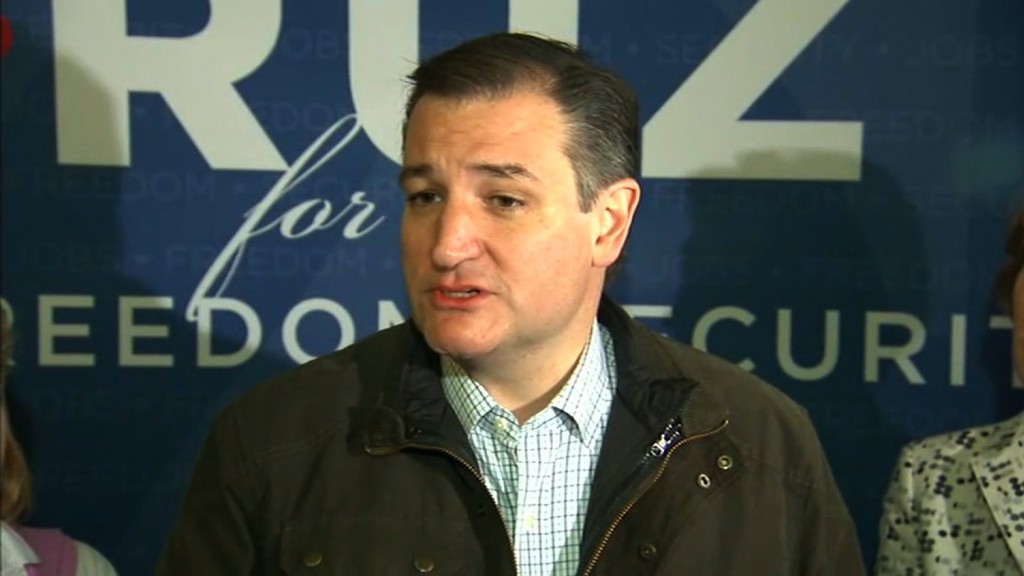 Donald Trump did it again on Tuesday, stating something from a highly questionable source as if it's fact.
In the past, his claims have come from fringe right-wing web sites and false social media memes. This time it is coming from the National Enquirer.
He credulously cited an Enquirer story about a link between Senator Ted Cruz's father and JFK assassin Lee Harvey Oswald.
No other news outlets have corroborated the alleged link. Cruz called it "nuts" on Tuesday. Hours later, after losing the Indiana primary, Cruz dropped out of the race, leaving Trump as the presumptive GOP nominee.
The reciting of unproven conspiracy theories has been a tactic of the Trump campaign since last summer. Trump has spoken of Muslims cheering the 9/11 attacks, a protester's imagined links to ISIS, and inflated numbers of Syrian refugees coming to America.
While other politicians have also been known to cite dubious statistics and tell exaggerated stories, the frequency of Trump's comments have kept fact-checkers uniquely busy, dating all the way back to the days that Trump promoted the "birther" conspiracy theory about President Obama.
New York Times reporter and CNN analyst Maggie Haberman tweeted on Tuesday that Trump "has often trafficked in conspiracy theories."
This newest controversy was ginned up in early April by a
Article source: http://rss.cnn.com/r/4df24598d8/0Lmoney0Bcnn0Bcom0C20A160C0A50C0A30Cmedia0Cdonald0Etrump0Econspiracy0Etheories0Emedia0Cindex0Bhtml0Dsection0Fmoney0Ilatest