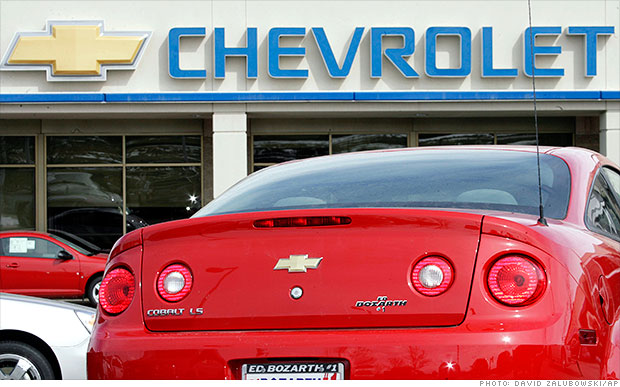 Owners of the recalled Chevrolet Cobalt won't have to "park it now."
A federal court judge denied an emergency motion Thursday that would have required General Motors to tell recalled car owners to stop driving those vehicles.
Plaintiffs Charles and Grace Silvas, the owners of a recalled 2006 Chevrolet Cobalt, had asked the court to force GM to issue a "Park it Now" alert for all of the 2.6 million cars it has recalled due to a faulty ignition switch.
The National Highway Traffic Safety Administration, a federal agency that oversees American automakers, is "far better equipped" to regulate the recall, wrote U.S. District Judge Nelva Gonzales Ramos.
NHTSA has been overseeing the recall and has approved notices issued by GM that say the cars are safe to drive.
GM attorneys, and its
Article source: http://rss.cnn.com/~r/rss/money_latest/~3/S4H_yodFY3k/index.html