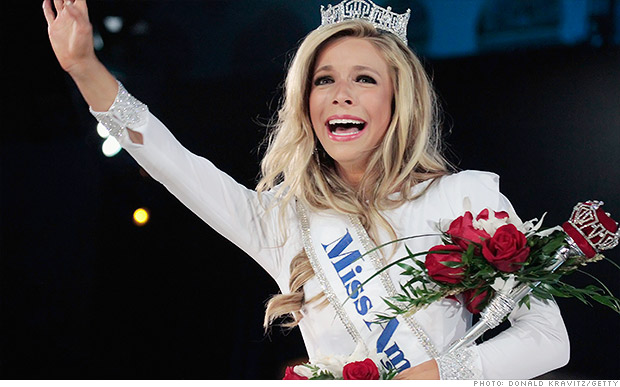 Miss America isn't just being judged by a panel of experts, but also by TV ratings, hashtags and snarky tweets.
Kira Kazantsev was crowned Miss America Sunday night, and while the show's television ratings weren't the best, this year's telecast absolutely blew up on Twitter.
Still, up against NBC's "Sunday Night Football," the 88th annual beauty pageant only pulled in 6.7 million viewers, a broadcast low.
This was a 22% drop from last year.
But the show's social performance, over 300,000 tweets and over 48 million Twitter impressions, according to Nielsen, is comparable to other "live event TV" hits.
SyFy's "Sharknardo 2: The Second One" and NBC's "The Sound
Article source: http://rss.cnn.com/~r/rss/money_latest/~3/Ek82TpeaeGg/index.html