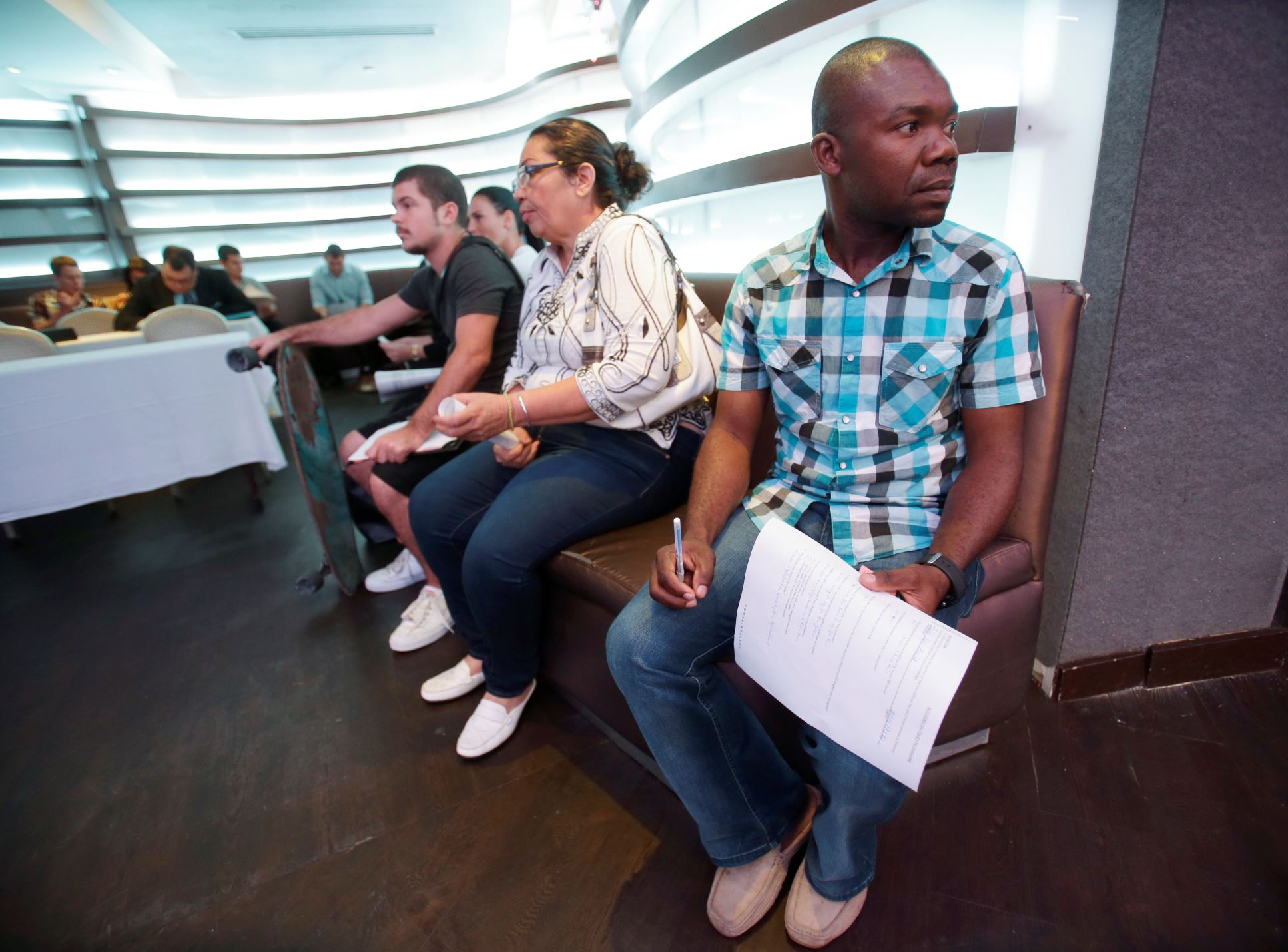 © Wilfredo Lee/AP Photo
 

Looking for a job? Try British Columbia.
Popular Searches
0000
ISPVX
TSP60
TX40
The west coast province has Canada's highest rate of unfilled, available jobs, according to a new survey from the Canadian Federation of Independent Business (CFIB).
In all, there were 60,100 unfilled jobs in B.C. in the third quarter of the year, for a job vacancy rate of 3.4 per cent, the highest in the country. In Canada as a whole, the number of unfilled jobs hit a record high of 361,700, the CFIB said in a report issued this week.
The nationwide job vacancy rate rose to 2.8 per cent, up from 2.4 per cent a year earlier and the highest level since before the financial crisis of 2008-09, the CFIB said.
For those seeking work, this may be as good as it gets.
Canada's unemployment rate has fallen to 5.9 per cent, the lowest since 2008. The economy added an impressive 390,000 net new jobs over the past year, a 2.1-per-cent increase — faster than population growth.
"Labour shortages are again becoming a major hindrance to businesses across the country, especially small firms," said CFIB's chief economist, Ted Mallett.
Watch: The top jobs in Canada for 2017
There were 85,000 unfilled jobs Quebec, where the unemployment rate has fallen to the lowest it's ever been on
Article source: http://www.msn.com/en-ca/money/topstories/canada-has-a-record-361700-unfilled-jobs-here%E2%80%99s-where-they-are/ar-BBGMNzq?srcref=rss