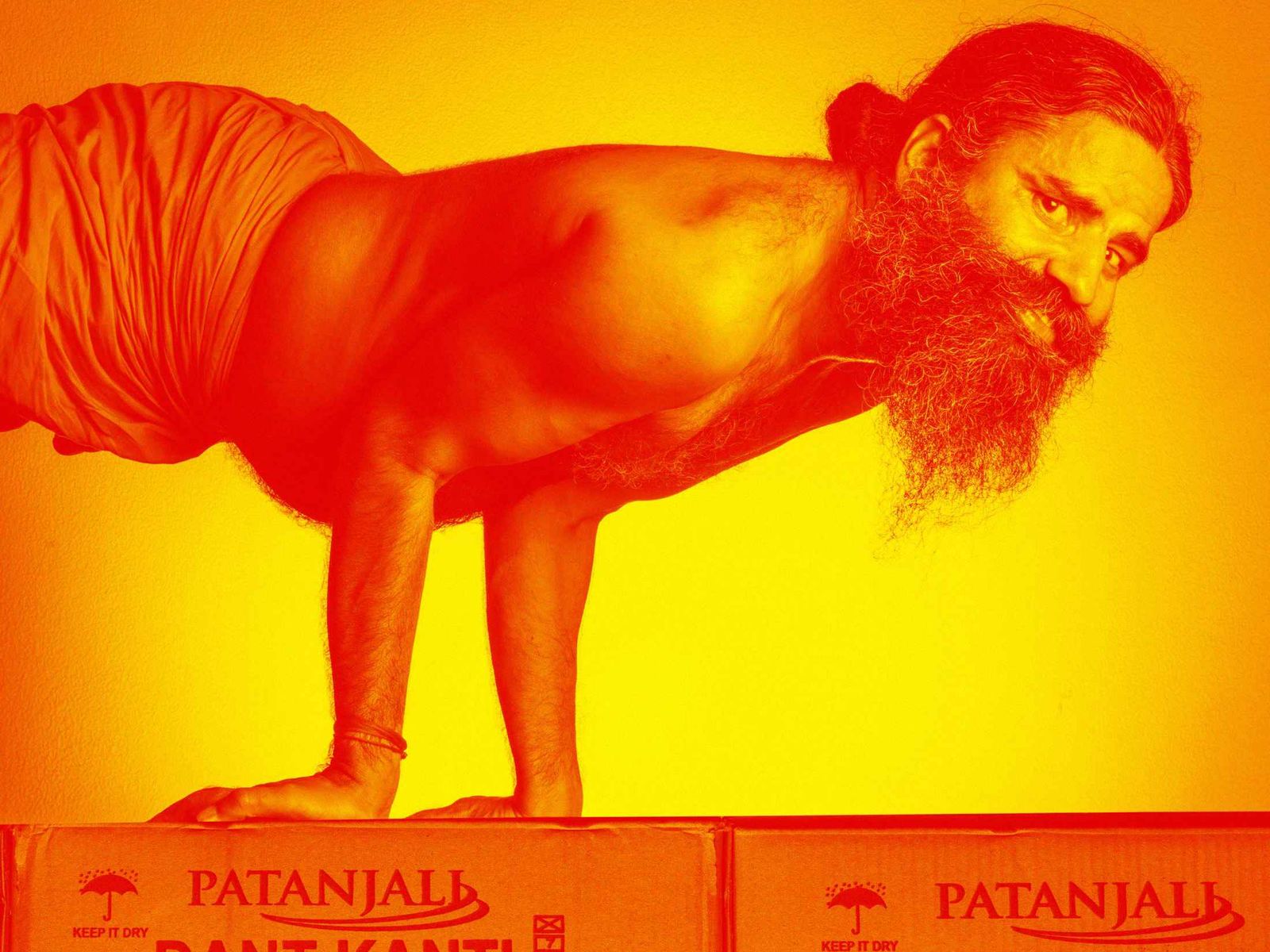 © Bloomberg/Photo illustration: 731
Baba Ramdev renounced the material world. So why is he selling toothpaste, instant noodles and toilet cleaner?
Twenty-three years ago, when he was a poor young yoga instructor living at the foot of the Himalayas, Baba Ramdev pledged to spend the rest of his life as a sanyasi — a Hindu ascetic. He forswore possessions and renounced the material world.
But today he can be found in the most material of places. Turn on an Indian TV, and there's Ramdev, a supple yoga megastar in saffron robes, demonstrating poses on one of the two stations he oversees. Flip the channel, and there's Ramdev in commercials selling shampoo and dish soap. Walk any city on the subcontinent, and there's his face in stores selling the wares of Patanjali Ayurved Ltd., the multibillion-dollar corporation he controls.
Ramdev has said his goal is to sell an ayurvedic item, based on India's ancient medical traditions, for every household need: toothpaste made from cloves, nee, and turmeric; hand soap made from almonds, saffron and tea tree oil; floor cleaner made from the "natural disinfectant" cow urine. Since 2012, Patanjali's revenue has climbed twentyfold, from $69 million to $1.6 billion. It's the fastest-growing company in Indian consumer goods, and Ramdev predicts he will overtake the subsidiaries of multinational giants such as Nestlé SA and Unilever NV as soon as next year. "The 'gate' in Colgate
Article source: http://www.msn.com/en-ca/money/companies/this-multibillion-dollar-corporation-is-controlled-by-a-penniless-yoga-superstar/ar-BBKm347?srcref=rss